Electrical Spotter and Safety Observer Service NSW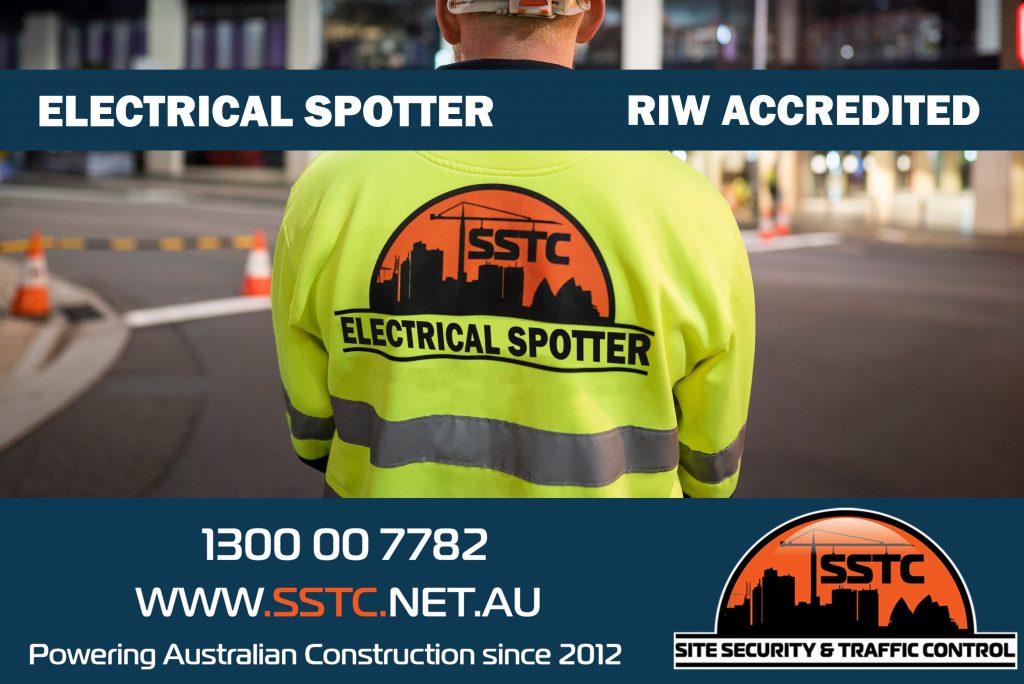 What is an Electrical Spotter?
The primary responsibility of the safety observer is to remain on the ground and observe LV live work activities across the full scope of the LV live work task. An Electrical Spotter's role is to minimise risk of electrocution, contact with pipelines, vicinity to power lines and electrical conductors. Overhead Power Lines
For distribution power lines outside 6.4 metres there are no specific requirements needed for an electrical spotter, any works between 6.4 metres and 3 metres a licenced spotter is required, this is known as the 'spotter zone' and working within 3 metres or less of power lines requires you to obtain permission/permit from relevant power network operator to work within that radius of the asset. Trenches & Underground
Damage to underground infrastructure can be expensive and potentially very dangerous, a licenced Spotter can identify these assets for any organisation involved in excavating in a civil construction environment to assist in identify, locate & protect underground services such as power, sewer, gas, water & communication assets. Can the electrical spotter have a dual role on the worksite? An Electrical Spotter or Safety Observer, depending on your location, is a worker whose sole duty is to observe the work that is in progress and to ensure that work is carried out in accordance with approved procedures and Rules. A dedicated Safety Observer shall be appointed and shall not perform any other task whilst HVLW is in progress. The Safety Observer shall maintain effective and immediate communication with other members of the work party at all times. The Safety Observer must alert the work team to any potentially unsafe actions that may inadvertently occur including infringement of safe working distances, movement of temporary insulating material, or any other lack of compliance with approved procedures. The Safety Observer has the authority to temporarily stop the work at any time. The Safety Observer must not perform any other task whilst LV live work is in progress and must maintain effective and immediate communication with the work team at all times. This may include the use of electronic communication due to noisy environments. A person working on or within 500mm of an uninsulated live low voltage conductor shall wear a low voltage insulating glove and approved leather outer glove on each hand and be attended by a safety observer who:
has had training in emergency procedures; and
demonstrated competency to carry out those procedures during the last 12 months; and
holds to carry out the work being undertaken; and
been instructed in the hazards of the work and the necessary precautions.
Site Security & Traffic Control © 2021.