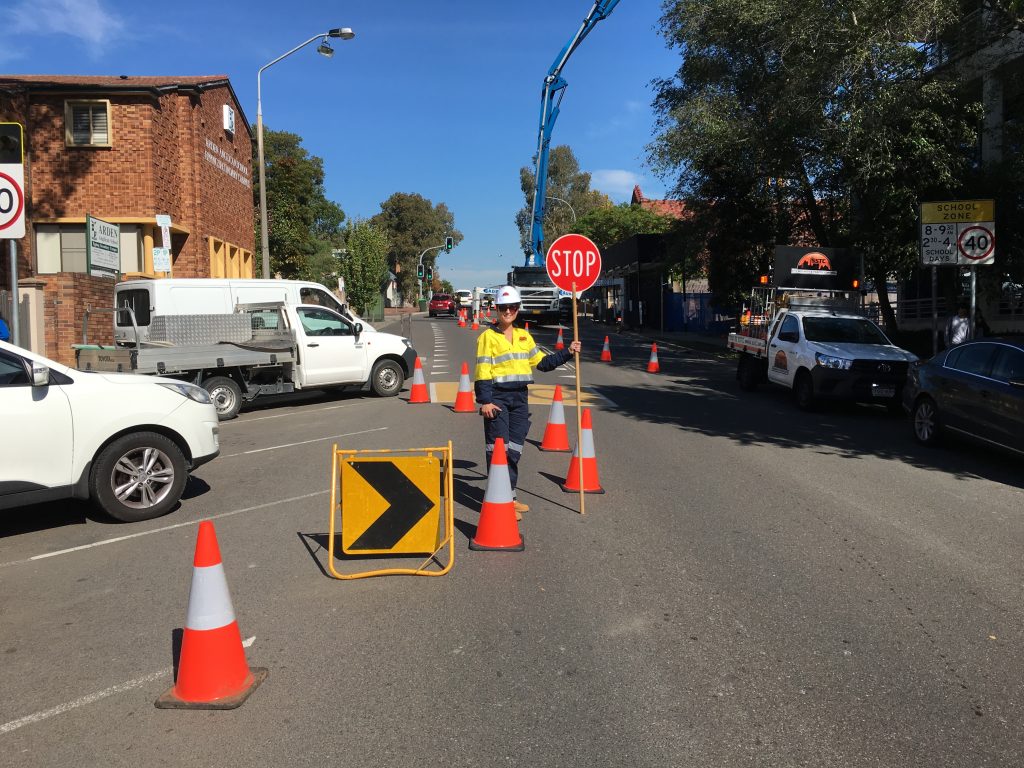 The SSTC Site Security Guard & Traffic Control Sydney team has been extremely busy!
With major works going across Sydney, we've been flat stick with traffic control plans, liaising chatting with councils, RMS, and police, and of course our traffic controllers out on the road.
We've had works throughout Sydney on endless building sites and also other industries. We do works for crane companies, plumbers, electricians, cicil works, and even roofers.
Chatting with project managers, and keeping a close relationship with those we work with ensures we've got our "fingers on the pulse", and keep a close eye on things and make early changes should we need to. We don't understand how companies can keep doing the same thing if it's not working. We're open to feedback and change.
Without proper planning in the fast paces Sydney construction environment, there could be major safety issues should traffic control plans Sydney, not be constructed and implemented correctly.
Our team leaders have a wealth of experience which insures safety and job completion for all of our projects. There's nothing better than when reflecting at the end of the week and seeing a full weeks worth of successful projects without any safety issues or interruptions.
Traffic control in Sydney can be a dangerous workplace, that's why we ensure we take every safety requirement necessary and employ only the best. The best usually means common sense.
With the growing construction and traffic control industry, we've now just taken on another full time traffic planner, and our growing team is happy with the people that are joining the company.
SSTC - Site Security & Traffic Control Sydney
www.sstc.net.au