Trusted by Australia's Largest Construction Companies
What sets SSTC Apart From Other Security & Traffic Control Companies?
We do whatever it takes
Safety Focus
We maintain the highest level of safety so that all rules and regulations are obeyed.
We Are Accident Free
In 9 Years of operation there has been
ZERO accidents or injuries.
You Get The Best
Experienced RMS accredited Traffic Controllers & Security Guards.
Nothing's A Hassle
We release all unnecessary stress from the companies we work with.
Competitive Rates
High Level of professionalism and implementation of work at competitive rates.
One Stop Shop
All plans, permits and liaise with council, RMS, police and other governing bodies.
Clients Love The Service & Work We Deliver
Testimonials
"
The SSTC team have been a great asset to our project team assisting with early consultation during the bid stage through to delivery during the construction stage. SSTC have been proactive in troubleshooting options when inclement weather or shutdowns have prohibited some construction tasks occurring. The SSTC team are always accommodating to requests and diligent in seeking approvals from all authorities. Look forward to working with the SSTC team on the next project

James Munro

Project Manager, Fitout & Refurbishment, NSW

Prompt reliable service, great communication throughout the process combined with good industry safety standards, I would highly recommend using SSTC

Celine Dunne

Senior Project Manager

An absolute pleasure to work with and have never let us down

Gautam Pathmanathan

Site Engineer | Arenco (NSW) Pty Limited

We used SSTC on multiple occasions for both site security and traffic control of which they displayed great organisation, professionalism and were very easy to work with. I would highly recommend their services in future projects.

Anthony Tizzone

Axis plumbing have engaged SSTC on numerous projects with in Sydney CBD. SSTC Team have assisted Axis plumbing immensely from planning TCP's to delivering traffic control personnel.
I can not praise SSTC team enough, and will continue to use them on current and future projects.

James Pitchforth

NSW Small works construction manager | AXIS PLUMBING NSW
We are the experts in traffic control and security management.
How Can We Help?
Speak with one of our team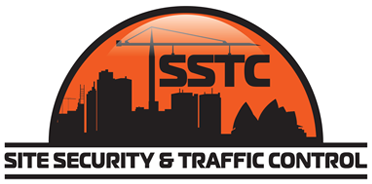 75 Graham Rd, Narwee
NSW 2209
1300 007 782
We service all of NSW, ACT and QLD
Site Security & Traffic Control © 2021.