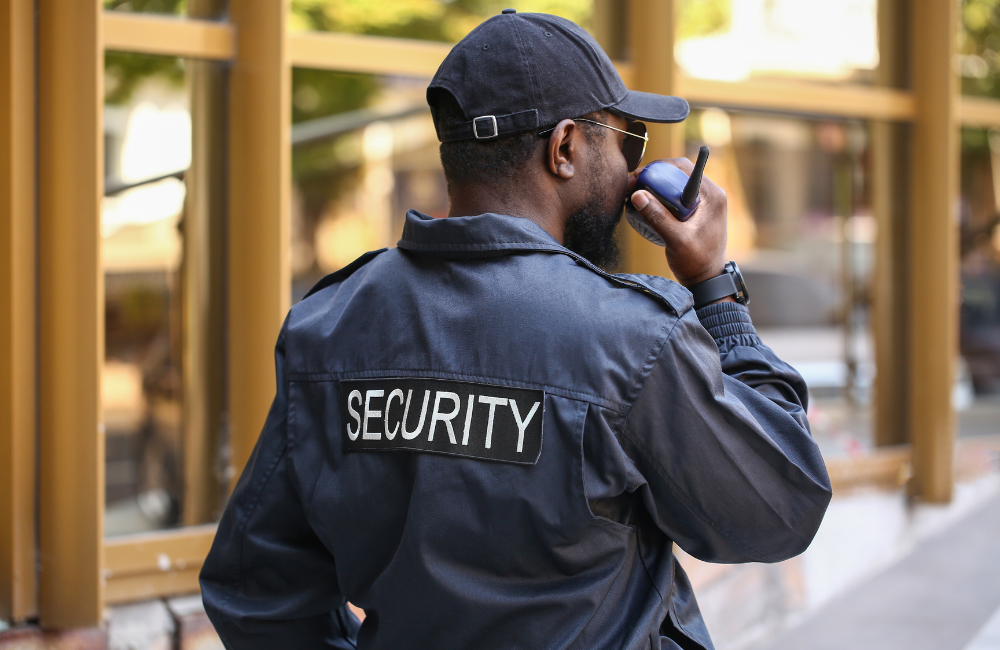 Wherever there are crowds, people can get rowdy, especially when you add alcohol to the mix. Security guards are a common sight in bars, nightclubs, shopping centres, airports and hospitals, and at events like concerts and festivals. They keep the peace, protect people and property, and are trained to de-escalate situations and remove dangerous individuals. The intense 24/7 nature of the role has inspired an annual day to recognise and thank security guards: International Security Officers' Day on July 24.
Does your business or your property require security? As the most populous city in Australia, Sydney is a location where major events happen on a weekly basis, from massive sports matches to international tours and cultural events. Theft and burglary are the most common kinds of crimes in Australia, and research has shown that 83% of respondents fear falling victim to theft or robbery. With the crime rate, drugs and terrorism major concerns for many Australians, business owners benefit from hiring security guards in Sydney to protect their premises and provide a safe environment.
If you're looking for a security company in Sydney, it pays to choose wisely. Your reputation, your property and the safety of your customers and staff depend on a trained, capable, competent security force.
Yet there's more than one kind of security guard. Let's take a closer look at the different types of security available so that you can select the right security guards in Sydney to suit the needs of your business.
The Different Types of Security
From static security guards to security consultants to guard dogs, different situations call for different levels of planning and protection.
The most common kinds of security guards you'll find in Sydney include:
Static security guards
A static security guard stands at a pre-determined place, keeps an eye on the crowd, and swiftly deals with troublemakers. Static security guards are probably the most common kinds of security guards you're likely to see in public. You'll find them guarding the entrances to banks, patrolling railway stations at night, or stationed at shopping centres, resorts, medical facilities and construction sites.
Static guards may check your credentials as you enter a premise, report trespassing and keep an eye on the crowd to ensure everybody's safety.
K9 security
Dogs have heightened senses of hearing and smell, which allow them to pick up on things that humans can't. They're cost-effective and can cover more ground in a shorter amount of time. Not to mention, they have plenty of bark and bite. In the USA, where healthcare workers are five times more likely to experience workplace violence than the average employee, canines have been used in hospitals and medical facilities for years.
Security dogs have undergone rigorous training so that they won't attack peaceful members of the public, and canines with temperament issues don't qualify for the role. Dogs are intelligent animals, and trained security canines have the potential to assess a situation and judge how much ferocity it requires.
Mobile security patrols
Sometimes, your site doesn't require a stationary security guard or a person on-site 24/7. Sometimes, what's more appropriate is a roving security patrol that can spring into action as soon as the alarm is raised. Mobile security patrols monitor a premise, watch the surveillance equipment and restrain trespassers. But they don't just wait for incidents to occur and respond. Mobile security patrols take preventative measures to ensure everyone's safety and patrol the site in order to spot and prevent issues.
Security consultants
You may know that you need security, but not what kind. Security consultants can pinpoint areas of vulnerability and provide you with a solid strategy for protecting your people and your business.
Armed security guards
High-risk environments sometimes require security guards who are licenced to carry weapons. If you're hosting a major event, have a large amount of cash, sensitive data onsite, or your business is in a high-crime area, armed guards may offer the level of protection you require.
Event security guards
Like the name suggests, event security guards are tasked with maintaining order at large-scale events like football matches and music festivals. From checking IDs upon entry to cracking down on disorderly behaviour, events security guards are at the frontline of maintaining pro-social behaviour and allowing everyone to enjoy the experience.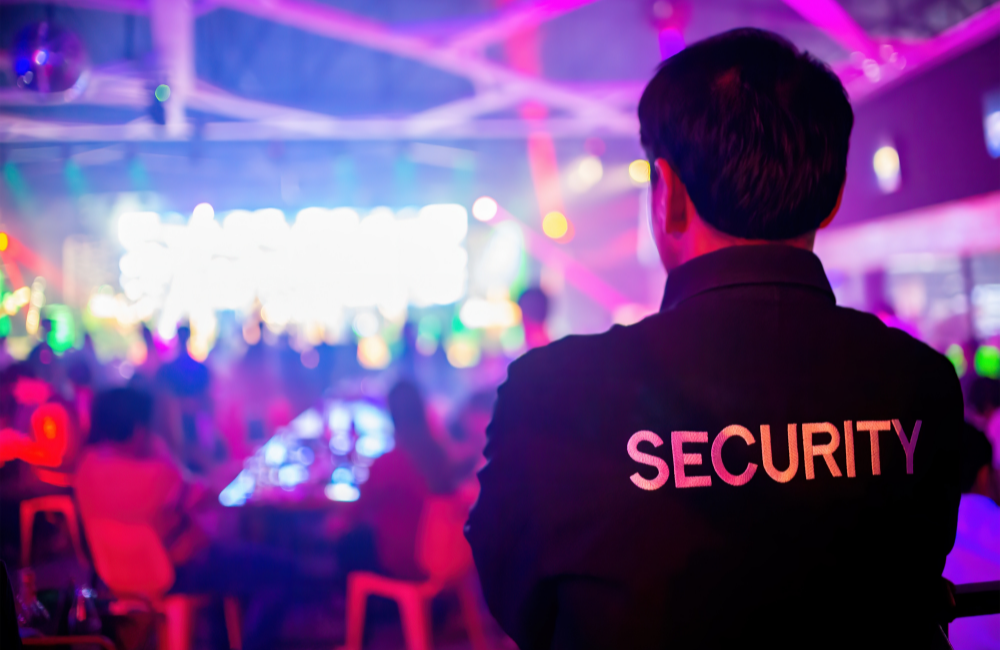 With so many options, you may wonder what kind of Sydney security guards your business requires. The right Sydney security company can help make the choice clearer for you.
Where Do Security Guards Work?
In Sydney, security guards work in a vast array of different locations, and the type of security you need depends on the level of protection required.
Static security guards can frequently be found at hospitals, construction sites, shopping centres, supermarkets, banks, hotels and residential communities.
Mobile security patrols protect large buildings or areas that need security on a constant, sometimes 24/7 basis. These include hospitals, industrial sites, warehouses, transportation hubs like airports, train stations and ports, and parking lots and garages.
Armed security guards are usually found at currency exchanges and other financial institutions, jewellery stores and government buildings, including embassies and consulates.
Event security guards are typically found at music festivals, sporting events, business and corporate functions and on film sets.
A Security Guard's Duties
Security guards in Sydney have a number of roles and responsibilities, including
Watching over or patrolling designated areas in order to protect people and property.
Watching CCTV cameras and monitoring alarms.
Checking identification and either admitting or denying access to particular locations.
Protecting people and property against theft, vandalism and physical threats.
Protecting customers and staff from harassment or criminal behaviour.
Contacting authorities and submitting reports if incidents occur.
Preparing documentation and evidence for legal usage.
Security guards have the power to stop you from entering certain locations and to ask you to leave or remove you with reasonable force if necessary. It's important to understand what constitutes reasonable force and what doesn't, and this is one of the reasons to be selective when choosing a security company in Sydney.
Protect Your Site with SSTC Sydney Security Services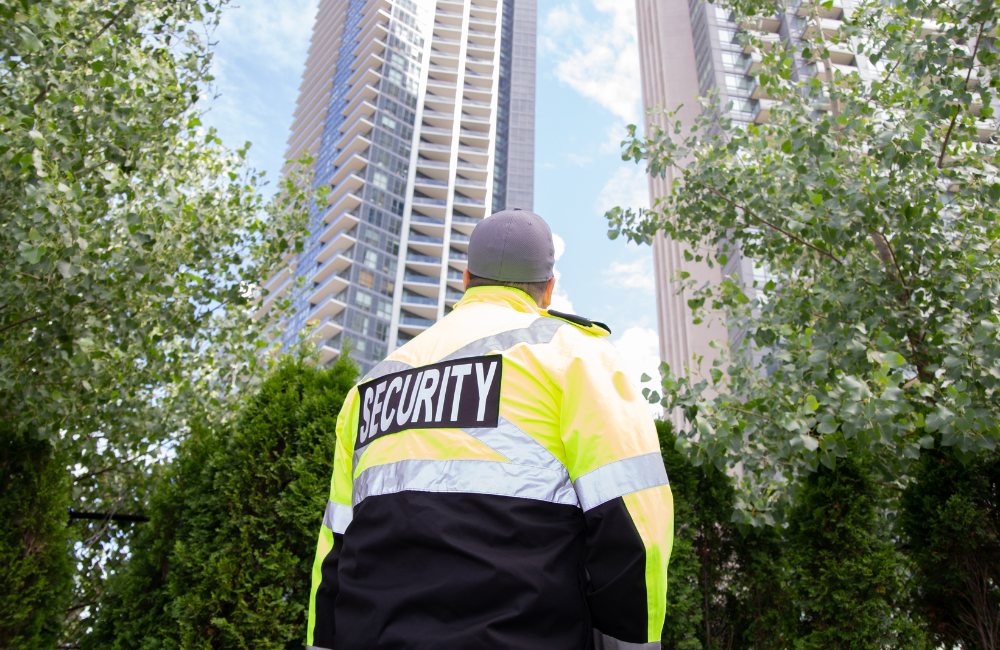 SSTC offers different security services in Sydney to suit your situation, but no matter which option you choose, your safety is always paramount. SSTC director Liam has more than 12 years of military experience behind him and has implemented that same sense of discipline in SSTC's security guard training. Our security guards in Sydney include static security guards, K9 security and handlers, security consultants and mobile security patrols. We can guard your entrances with checkpoint security and monitor with mobile patrol security.
Our team members have over 25 years of combined experience in security services. RMS accredited, our Sydney security guards are extensively trained to recognise threats, take appropriate action and uphold the positive reputation of your business. Our security guards have to possess a range of attributes, including interpersonal skills and the ability to follow complex instructions, and they are trained in first aid, crisis management and how to respond appropriately in emergencies.
We are ISO-certified and offer competitive rates with a focus on the highest possible levels of safety. Don't take your chances on a randomly chosen security company in Sydney. Get your free quote from SSTC.