Manage Incoming Vehicles With Traffic Control Services
If you need comprehensive traffic control to manage every aspect of the job, we can provide you with the professionals to do it. At SSTC, we pride ourselves on detailed work, whether you need our in-house planning division to help redirect traffic around your worksite or need on-the-road traffic managers.
Top Reasons to Use Traffic Control in Sydney Around Your Site
While the most apparent reason for traffic control is to avoid pileups, there are many other aspects of the service to consider that make it worthwhile. Here are some of the main reasons to consider using a qualified traffic controller:
Increases the safety of drivers and pedestrians. While pileups are something we all prefer to avoid, they should never come at the cost of the safety of the drivers and surrounding pedestrians. Traffic controllers understand how to guide all vehicles to prevent accidents carefully.
Forces incoming drivers to slow down. This aspect of traffic control is particularly useful around sites that pose a potential danger to those coming through or where heavy loads are moved around constantly. Slow drivers assess their surroundings better and will be more aware of anything that could cause accidents.
Contact us to speak with one of our team regarding your traffic control needs.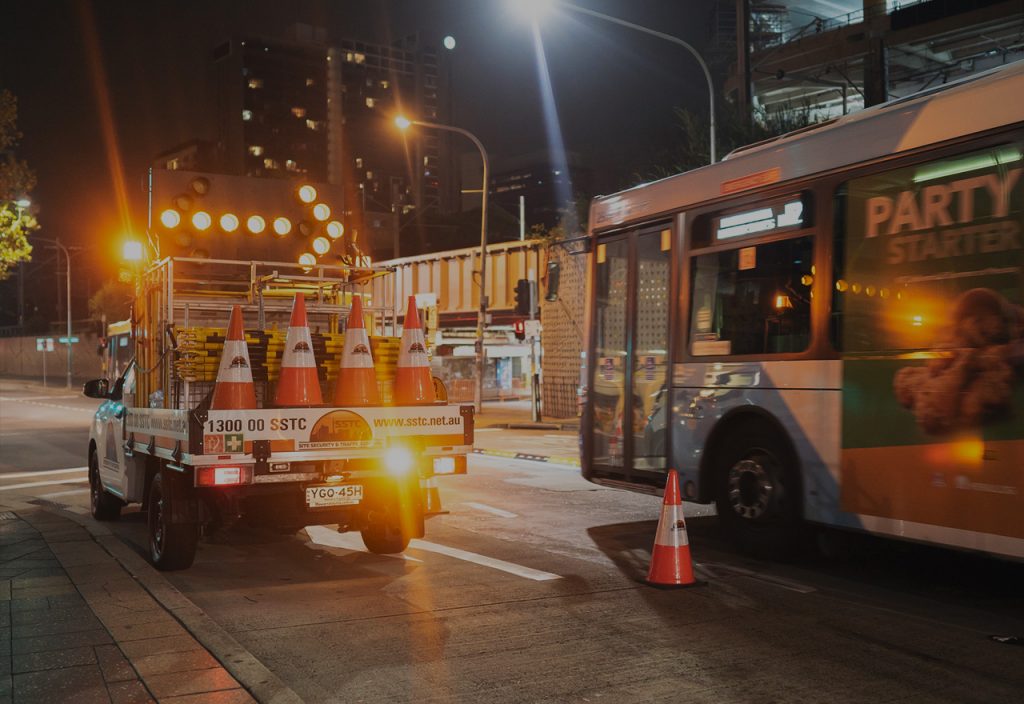 What You Can Expect From Our Traffic Control Company in Sydney
There are several reasons to consider our services for civil traffic control in Sydney. To provide some clarity before you commit to our services, we've compiled a list of things you can expect from our professionals on the job:
All the relevant qualifications. Our professionals have the capabilities to provide our clients with detailed traffic control plans, checkpoint guards, mobile security patrols, vehicle management plans, dilapidation reports, and swept path diagrams.
We sort out all the relevant permits for you. The last thing you need to stress about is procuring the necessary permits and finding the right team for the job. When you work with us, we will talk to the relevant governing bodies such as the council, RMS, STA, Police, Airport, and TMC. You get to focus on more important matters.
Our professionals are fast and thorough. We understand that you might need a team to help control traffic as soon as possible, and we will work to make it happen. Our professionals understand the processes involved in organising a mobile team and all the permits required promptly to help save time and money.
You should never underestimate the importance of traffic control, especially around areas with high traffic – whether vehicles or foot traffic. Securing your worksites with an experienced traffic management company in Sydney will allow you to get your jobs done faster and without concern for trying to do everything at once.
Our team also builds lasting relationships with our clients so that they have someone to turn to when they need traffic controllers again in the future. Let Site Security & Traffic Control handle the vehicles and the pedestrians so that you can retain focus on your projects.
Site Security & Traffic Control © 2021.