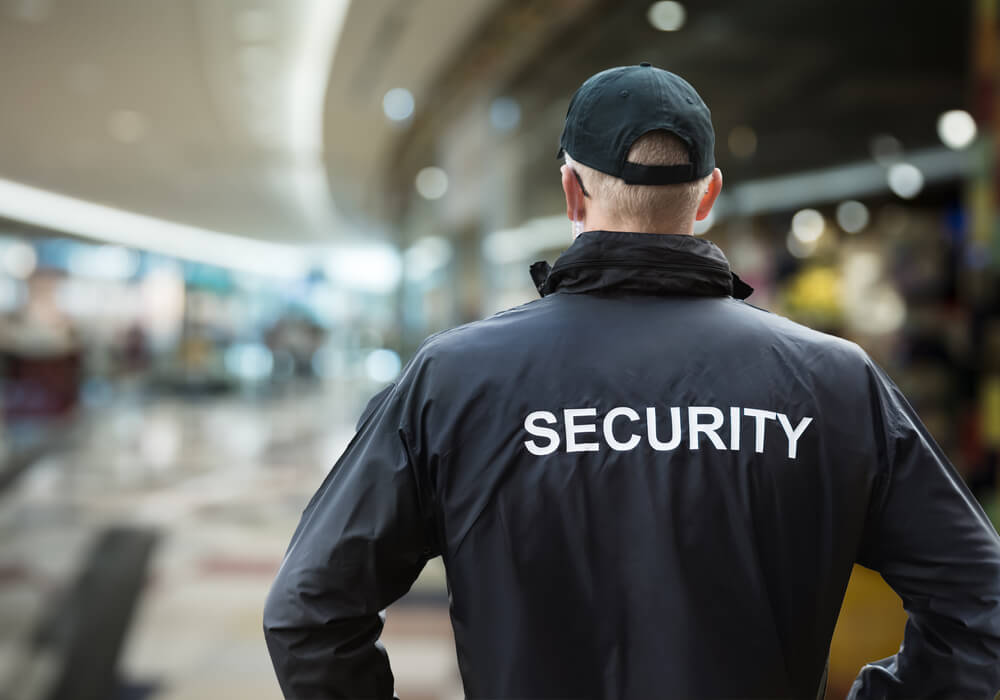 At SSTC, your safety, protection, and peace of mind are paramount. We offer various security services and security staff in Sydney to meet the needs of each unique site and business. Whether you are protecting your worksite or need a static security guard for an event, SSTC will keep you secure and protected. Our security consultants are highly trained to offer the most effective security services to meet your needs.
The primary focus of a Security Consultant is to formulate and implement security plans and policies that will protect your organisation's property, employees, and premises. They can identify all potential security risks and devise strategies to eliminate them.
At SSTC, as a well-experienced security company, our security consultants investigate your business to assess the level of security needed, design security protocols, plans, and systems, and then implement these plans and systems. They will assign the most appropriate security, whether static, mobile patrol, K9 units, or checkpoint security, to execute the security plans and systems set in place.
What Type of Security Can We Provide You?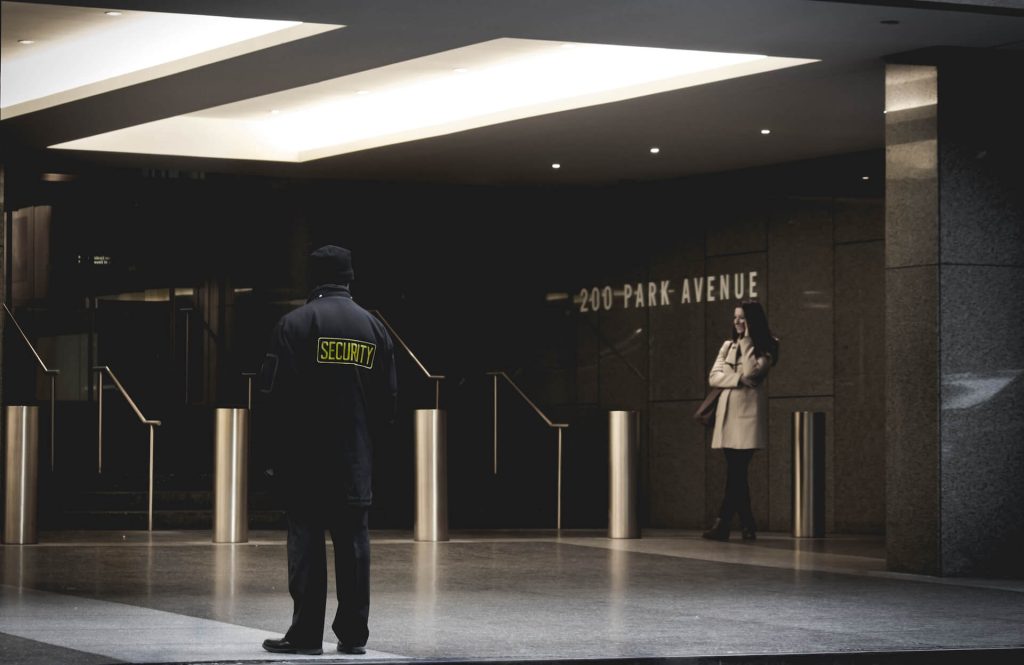 We understand the importance of protecting a workplace, property, or worksite because it is more than just safety. It is also peace of mind and assurance. At SSTC, we provide an inclusive range of security services and security staff in Sydney to meet the needs of businesses and individuals.
Most tools stolen occur on-site, with cut padlocks on gates and fences accounting for 20% of thefts and 48% being forced entry. A good security company and plan in place will ensure that your worksite doesn't become part of these statistics. Good security is a combination of systems and plans working in harmony.
At SSTC, we not only provide a range of different security staff in Sydney, but we also provide security consultancy. Security consultants analyse the risks and hazards associated with a workplace, worksite, or property and then execute a plan to ensure the highest level of security and protection. As a security company, SSTC can also provide security staff in Sydney in a range of different forms, some of which include mobile security patrols, static security guards, K9 security with handlers, and checkpoint security. Our security consultants will be able to formulate a plan to recommend the security units best suited to protecting your property.
Each security unit offers its own form of benefits suited to different situations and sites. Between our static security guards and K9 security, you will not only be protected but also offered peace of mind.
Static security guards
As a security company that offers a number of security services, we have static security guards. Static guarding is manpower in a set place. Static security guards are placed in almost every business. They can be situated in convenience stores, hospitals, shopping centres, car parks, construction sites, industrial sites, or operating a post at a security gate.
The role of a static security guard is generally to man a post to ensure that no unauthorised people enter premises or restricted areas. While doing this, they also ensure property protection, diffuse any disputes or trouble, check credentials, and monitor their designated zone. Static security guards protect everyone and everything within their designated zone.
Security consultants may recommend a static security guard for other responsibilities such as traffic control, gatekeeping, patrolling, or CCTV monitoring. Not only will a static guard monitor the visitors or trespassers on a premise, but they will also monitor the staff and their practice to ensure appropriate safety measures are constantly met. A static security guard is also highly trained to assess potential hazards and respond appropriately to emergencies.
When security consultants assess your business, they will be able to identify the most appropriate guard for your needs. This may be regarding form, training, personality, or skills specific to your needs for adequate protection. Static security guards can prevent vandalism, trespassing, theft, and a large number of other offences at your worksite or property.
SSTC static security guards are highly skilled in crisis management and trained in first aid to respond appropriately in all situations. They are trained to observe and report suspicious behaviour, and they are equipped with the latest technology to ensure they can maintain the safety and security of all in their designated zone. SSTC static security guards can handle emergencies and respond efficiently and communicate succinctly during all situations. The protection of you, your workers, and your property is their highest priority.
K9 security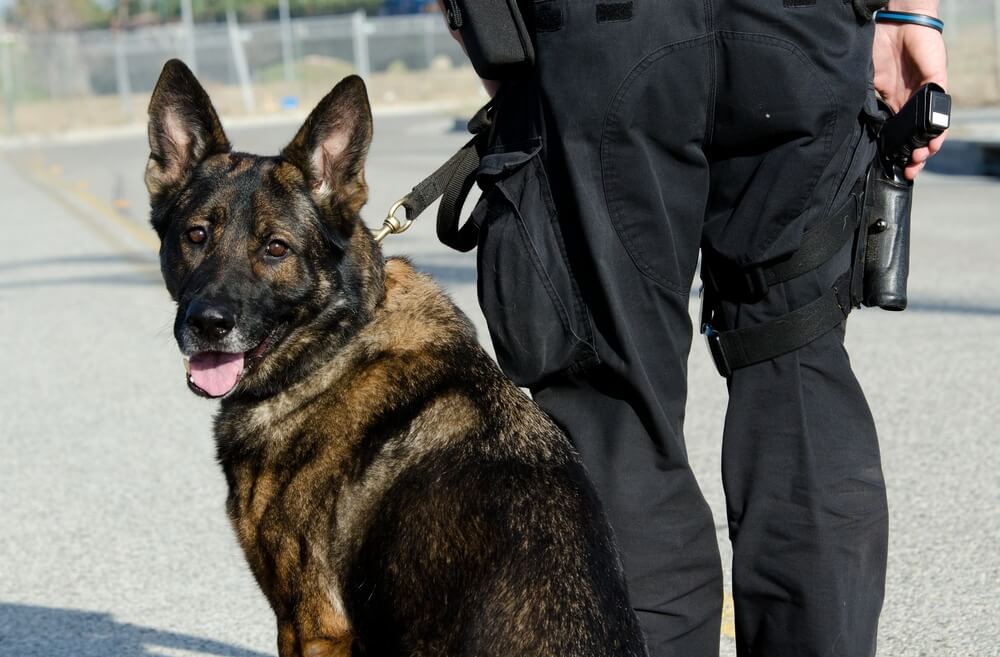 K9 security units with a handler provide not only superb physical protection but also emotional security. K9 security dogs are highly trained for the protection of your property and to respond to various critical situations. Both security dogs and handlers are great not only for protection but for deterrence as well.
K9 security units have the additional benefits of a security dog's heightened senses combined with the skill of the handler. A security dog's sense of smell makes them excellent for tracking and finding purposes. A security dog's sense of smell is so accurate that it can sniff out drugs, explosives and follow scent tracks. Their hearing is also four times more sensitive than a human ear. This allows the security dog to monitor much more of the property than what is in their immediate line of sight. Security dogs have also proven their efficiency in covering larger areas. The average security dog can run approximately 48 km p/h. Not only do security dogs have exceptional stamina to cover heaps of ground, a superb sense of smell, and acute hearing, but they also pack a lot of bark and bite.
If bark and bite are what your business needs for protection, our security consultants will recommend our K9 security units because they are considered to be quite a bit scarier and a bigger deterrent than static security guards. When interviewed, 65% of convicted criminals said that a large and intimidating dog would have deterred them. K9 security units not only provide protection but also emotional security.
K9 security units are built for the task and are invaluable regarding safety, especially if conflict ensues or a perpetrator needs to be tracked. A security dog is highly trained to patrol, monitor, watch, and listen to ensure the highest protection of your worksite or business. When our security consults recommend you a K9 unit, there are a few other options that can match their expertise.
At SSTC, our security dogs are highly skilled and specially trained to protect your property and site. We carefully select our dogs based on their intelligence, loyalty, and strength. Our K9 units are trained to respond to various situations and emergencies.
Security Services at SSTC
Security is about protecting your property and premises and providing peace of mind and emotional security. Whether you need a static security guard to check credentials or monitor CCTV or whether you need a K9 unit to deter criminals, SSTC has your safety concerns secure.
Our security guards are highly skilled and trained to respond to various critical situations and emergencies. Our security consultants can assess your business and devise the best security plan to meet your needs and ensure that your safety is also paramount.
If you want peace of mind and are interested in being protected by one of the static security guards or K9 security units, have a look at our security services.